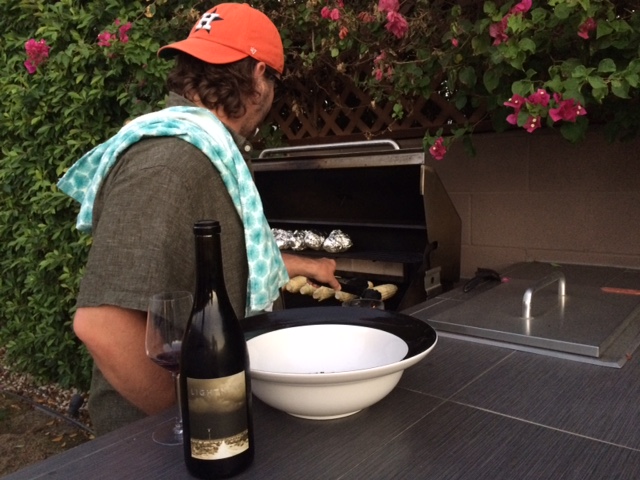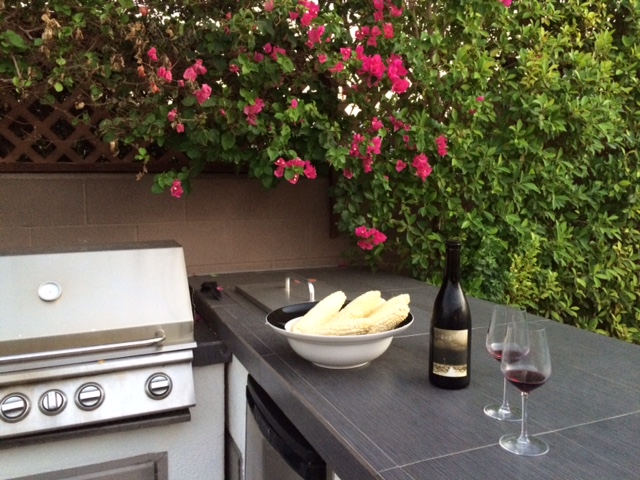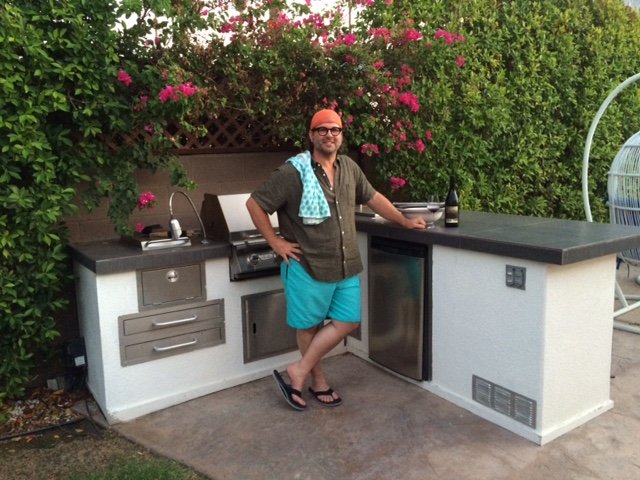 One of the best things about good weather this summer and early fall, is grilling out back with friends.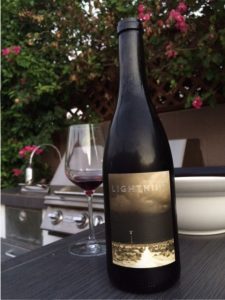 Randy and I are often between offices, winery and tasting room, so when we get to the end of a day, it feels great to relax in the backyard with a glass of wine as the air cools down and the sun starts to fade away.
We put everything on the grill – corn, peaches, potatoes, salmon – and of course, steak.  Randy's go-to seasoning? Grub Rub! He even introduced it to a few Aussies recently and they MIGHT have a new addiction to it!
My simple math equation?
(Salmon + Grub Rub + the grill + '15 CdP Blanc = Grilling Perfection)
Enjoy these last lingering days of summer and let me know your favorite Lightning + Grilling pairing!
XXOO –
Brooke