Baseball season has ended and Randy is already looking forward to the 2017 season.
His least favorite day of the year? The day after the World Series has finished.
His favorite? The day pitchers report to training camp.
A few weeks ago he received a package from home. His mother had boxed up a few things and sent them out.  Much to my delight, this is what was inside….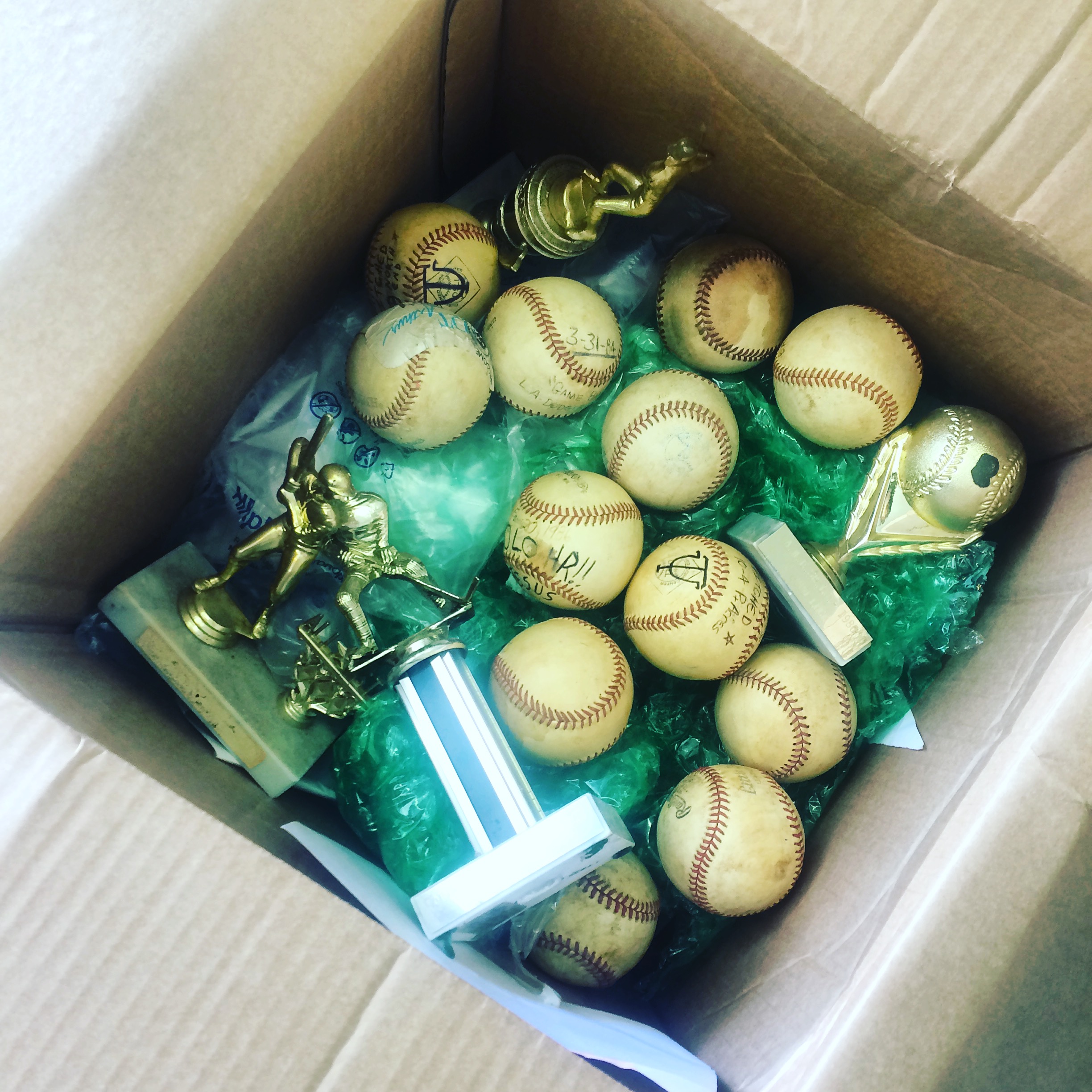 Trophies (baseball and hockey) – and old game balls with scores and team names in young Randy's handwriting.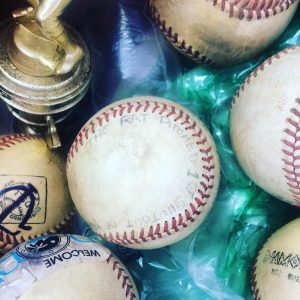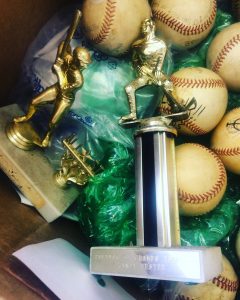 XXOO

– Brooke