Grilled Pimento Cheese + Lightning Grenache
Pimento cheese is often recognized as an iconic Southern food. Served with crackers as a dip or spread on white bread to make a sandwich, it was a staple of my childhood. Served in the school lunchroom, made from scratch or bought prepackaged, I ate quite a bit of it growing up!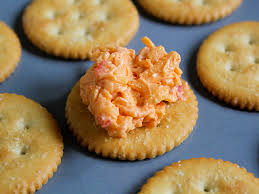 One way I never ate it? In a grilled cheese or on a hamburger. But thankfully, both of those were introduced to me recently.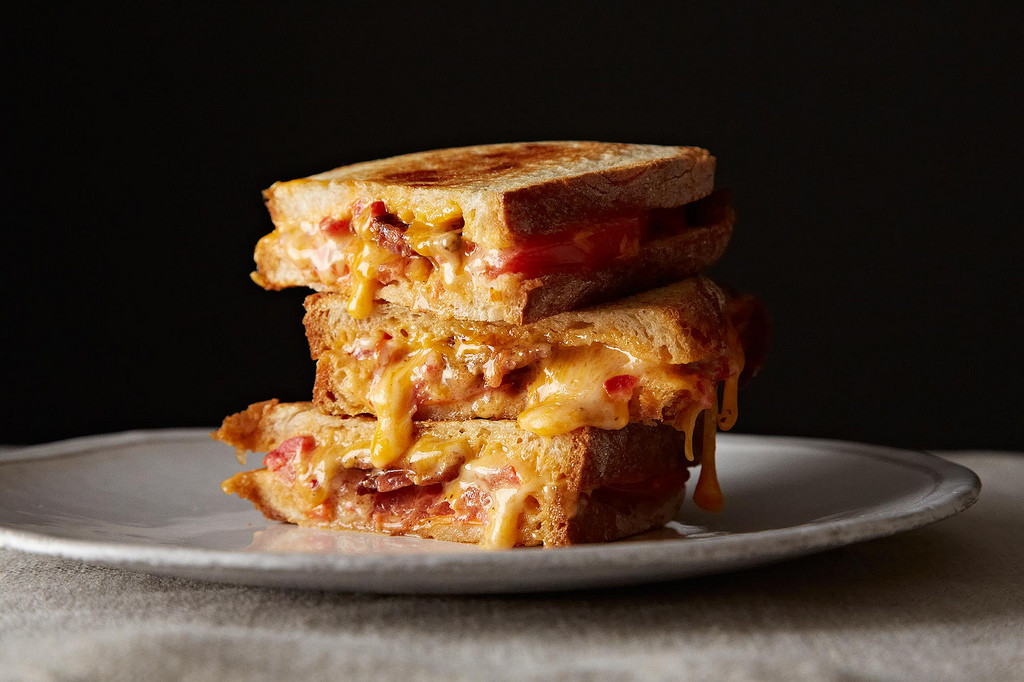 The grilled pimento cheese is an ultimate hot and gooey sandwich and I was really excited to try this with Grenache. This past Labor Day, we tried it with our 2014 Lightning Rose' and it was delicious, but I had a feeling it would be even better with our Grenache.
I was right.  The gooey cheddar pairs so well with the white pepper, spiced fruit and juicy acidity of the wine.  <Insert photo of a very happy Brooke>
Time for you to make your own!  The recipe below comes from Southern Living but you will see different versions in every church cookbook and recipe box in the South.
My dirty little secret? I actually prefer store-bought pimento cheese. I don't think it's really worth the effort to make it on my own. I purchased a super-expensive version recently and in all honesty, I like the normal, cheap tubs much better. If you want to make on your own, the basic ingredients are mayo, pimentos and shredded Cheddar. Slather between two pieces of white bread, butter and grill.
Pair with LIGHTNING 2013 Fenaughty Ranch Grenache.
You're welcome.
XXOO – BROOKE
Pimento Cheese
Ingredients
1 cup mayonnaise
1 (4-oz.) jar diced pimiento, drained
1 teaspoon Worcestershire sauce
1 teaspoon finely grated onion
2 (8-oz.) blocks sharp Cheddar cheese, shredded
Preparation
Stir together 1 cup mayonnaise, diced pimiento, Worcestershire sauce, and onion. Stir in shredded sharp Cheddar cheese. (Store in an airtight container in refrigerator up to 1 week, if desired.)